Immediate Postpartum Intrauterine Device Insertion and its outcome: a Prospective Study in a Tertiary Care Centre
Greeshma Pentela

Postgraduate Resident, Department of Obstetrics and Gynaecology, Krishna Institute of Medical Sciences, Karad,Maharashtra, India.

Manisha M Laddad

Associate Professor, Department of Obstetrics and Gynaecology, Krishna Institute of Medical Sciences, Karad,Maharashtra, India

N S Kshirsagar

Professor, Department of Obstetrics and Gynaecology, Krishna Institute of Medical Sciences, Karad, Maharashtra, India.
Keywords:
Postpartum Intrauterine Device, outcome, IUD
Abstract
Background: In developing countries, the maternal mortality and morbidity associated with closelyrelated pregnancies and abortions can be prevented by intervening immediately after delivery byproviding women with insertion of IUCD. This study was intended to evaluate PPIUCD as a methodof contraception immediately following the delivery. Aims and Objectives: To evaluate theacceptability of PPIUCD, various factors affecting its influence, and to study the follow-upcomplications.
Materials and Methods: This study was conducted in the labour room at KIMS,Karad from January 2020 to May 2021. Women around 18-40 years, of 34-40weeks, were included.Pregnancies complicated with PROM>18 hours, obstructed labour, fever, anaemia, and PPH wereexcluded. After proper counselling, women were inserted with IUCD after 10min-48 hrs of delivery ofplacenta in vaginal or caesarean section and followed up at discharge and 6weeks.
Results: Out of8128 deliveries, 3534(43.6%) women had fulfilled medical eligibility criteria, out of which 140(40%)women had accepted the service among the counselled women of 350(9.90%). During follow up,75.7% had no complaints at discharge and 84.2% at 6weeks. Few had excessive bleeding, pain inthe lower abdomen, and no visible thread complaints. The overall expulsion rate at 6 weeks in thisstudy was around 2.1% and the continuation rate was 97.8%.
Conclusion: There is a need forproper counselling for PPIUCD and conduct workshops from the early weeks of pregnancy to coverthe unmet needs of contraception.
Downloads
Download data is not yet available.
References
1. Postpartum resumption of sexual activity, sexual morbidity and use of modern contraceptive among Nigerian women in JOS (ann of medical and health science research 2014 march April 4 (2 ) 210-216
2. India Reproductive health survey NHS, 2003,2010- Family planning Fact sheets of India
3. Grimes.D, SchulzK, Vliet H, Stanwood. N; Immediate postpartum insertion of IUCD; The Cochranesystemicdatabase of systemic Reviews;2003;1, Art no.CD003036, DOI:1002/14651858.CD003036. PMID: 11406064 [PubMed - indexed for MEDLINE]
4. A global handbook for providers and PPIUCD training materials, JPEG
5. WHO. Programming Strategies for Postpartum Family Planning; World Health Organization. Geneva: WHO Libr Cat Data; 2013. ISBN 978 9
6. Houston S, et al. Patterns and trends of postpartum family planning in Ethiopia, Malawi, and Nigeria: evidence of missed opportunities for integration. Glob Heal Action. 2015;8:29738. doi.org/103402/gha.v829738
7. Jhpiego Corporation. Postpartum Intrauterine Contraceptive Device (PPIUD) Services; A Reference Manual for Providers. Balt Maryl 21231-3492, USA. ACCESS Family Planning Initiative, USAID. 2010.
8. .Kanhere AV, et al. Acceptability and feasibility of immediate postpartum IUCD insertion in a tertiary care Centre in Central India. Int J Reprod Contraception, Obstet Gynecol. 2015;4(1):179–84.
9. Huffing K, Brubaker L, Nash-Mercado A, McKaing C. An Annotated Bibliography of Postpartum Family Planning Literature. ACCESS Fam Planning Initiative. April 2008.
10. Katheit G, Agarwal J. Evaluation of post-placental intrauterine device (PPIUCD) in terms of awareness, acceptance, and expulsion in a tertiary care centre. Int J Reprod Contracept Obstet Gynecol. 2013; 2(4) :539- 543.
11. Kumar S, Sethi R, Balasubramaniam S. Women's experience with postpartum intrauterine contraceptive device use in India. Reprod Health. 2014; 11:32
12. Nair, R. (2020). Outcome of immediate postpartum insertion of IUCD- A Prospective Interventional Study. International Journal of Health and Clinical Research, 3(9), 81–84. Retrieved from https://ijhcr.com/index.php/ijhcr/article/ view/344
13. Neelima Agarwal*, Manisha Gupta, Amita Sharma, Raksha Arora, Antenatal counselling as a tool to increase acceptability of postpartum intrauterine contraceptive device insertion in a tertiary care hospital, International Journal of Reproduction, Contraception, Obstetrics and Gynecology Agarwal N et al. Int J Reprod Contracept Obstet Gynecol. 2015 Aug;4(4):1137-1141 www.ijrcog.org
14. Mishra Sujnanendra et al. Evaluation of Safety, Efficacy, and Expulsion of Post-Placental and Intra-Cesarean Insertion of Intrauterine Contraceptive Devices (PPIUCD) ,The Journal of Obstetrics and Gynecology of India (September–October 2014) 64(5):337–343 DOI 10.1007/s13224-014-0550-3
15. Safwat A, Mohamed Momen A, Kamel Omar M, et al. Accept- ability for the use of postpartum intrauterine contraceptive devices: assiut experience. Med Princ Pract. 2003;12:170–5.
16. Gunjan Goswami, et al. A Prospective Study to Evaluate Safety, Efficacy and Expulsion Rate of Post Placental Insertion of Intra Uterine Device. Journal of Evolution of Medical and Dental Sciences. 2015;4(56):9770-74. 2002;17(3):549–54.
17. V D Mule, J V Rokade. Study the efficacy and compliance of postpartum intrauterine device. MedPulse – International Journal of Gynaecology. September 2017; 3(3): 91-95. http://medpulse.in/Gynacology/index.php.
18. Srivastav. R, Srivastav D. K., Jina R. Contraceptive knowledge attitude and practice (KAP survey) J.Obstetric Gynaecol. India 2005:55 (546-550)
19. Maluchuru S, Aruna V. Post Partum – Intrauterine Device Insertion – 2yr Experience at a Tertiary Care Center in Guntur Medical College /Govt. General Hospital, Guntur. IOSR Journal of Dental and Medical Sciences Ver IV [Internet]. 2015;14(7):2279–861.
20. Jairaj S, Dayyala S. A Cross Sectional Study on Acceptability and Safety of IUCD among Postpartum Mothers at Tertiary Care Hospital, Telangana. J Clin Diagn Res. 2016 Jan;10(1):LC01-4. doi: 10.7860/JCDR/2016/16871.7020. Epub 2016 Jan 1. PMID: 26894092; PMCID: PMC4740620.
21. Shukla M, Qureshi S, Chandrawati. Post-placental intrauterine device insertion - A five year experience at a tertiary care centre in North India. Indian Journal of Medical Research [Internet]. 2012;136(3): 432–35.
22. Vidyarama R, Nagamani T, Ppiucd K. Ppiucd As A Long Acting Reversible Contraceptive (Larc) – an Experience at A Tertiary care Centre. 2015. pp. 5–7.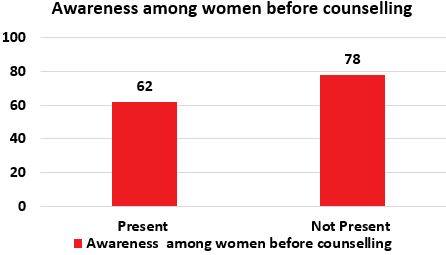 How to Cite
Greeshma Pentela, Manisha M Laddad, & N S Kshirsagar. (2022). Immediate Postpartum Intrauterine Device Insertion and its outcome: a Prospective Study in a Tertiary Care Centre. Obs Gyne Review: Journal of Obstetric and Gynecology, 8(2), 19-25. Retrieved from https://obstetrics.medresearch.in/index.php/joog/article/view/155
Copyright (c) 2022 Author (s). Published by Siddharth Health Research and Social Welfare Society
This work is licensed under a Creative Commons Attribution 4.0 International License.